MINI-Z - RWD readyset McLaren 12C GT3 2013 Orange
Brand: Kyosho
Regular

$189.99
Sale

$189.99

Regular
Unit Price

per
RWD series is a Rear-Wheel Drive design that emphasizes superior handling paired with the Syncro KT-531P Transmitter.
*Syncro KT-531P transmitter uses FHSS 2.4GHz and is not compatible with existing ASF/MHS/FHS 2.4GHz systems.
●New series includes the newly developed Syncro KT-531P transmitter with multiple setting options.
●Circuit board with newly developed control program provides dramatically improved steering feel.
●Highly detailed display-standard body is fully factory finished.
●Full ball bearing specifications include 7 bearings, previously an optional upgrade.
●Compatible with all MINI-Z Racer body styles. **Motor case and diff gear assembly to suit body are required to be purchased separately.
●Front suspension incorporates VCS that optimizes camber angle with suspension stroke.
●Compatible with optional gyro unit (MZW446). Volume of gyro effect can be adjusted on the chassis. (**Settings can be adjusted from the transmitter if using KT-432PT transmitter (sold separately)).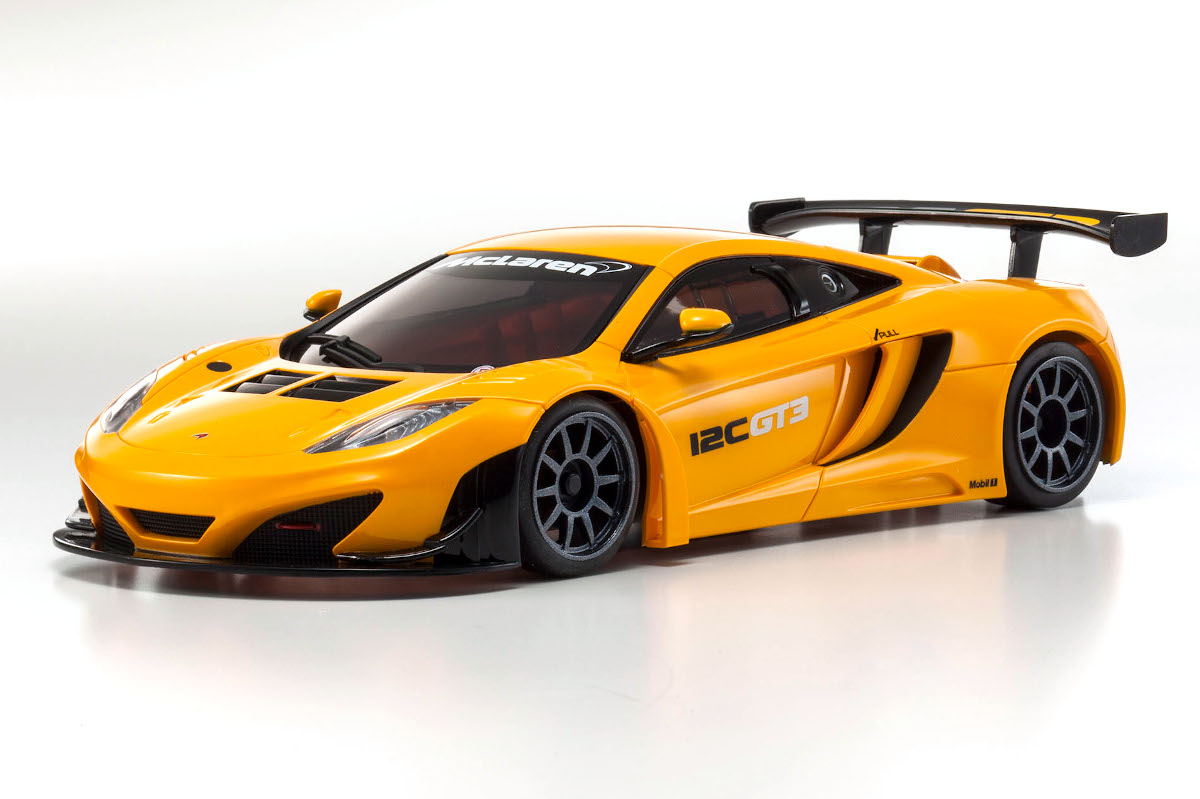 The McLaren 12C GT3 is credited with boosting the fan base of the Japan Super GT. Recreated in precision detail including the signature rear wing, rear diffuser and front splitter.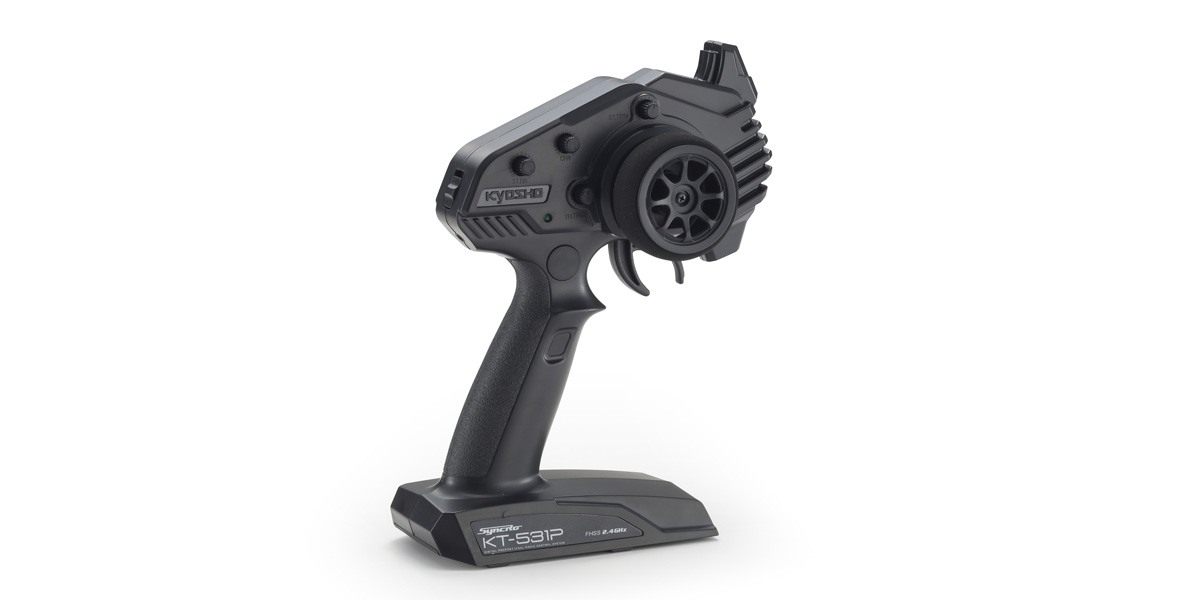 Includes stylish design of Syncro KT-531P transmitter. Features steering / throttle trim as well as dual rate adjustment of steering angle. In addition, the transmitter has a Training Mode feature which limits speed of the car for easy learning(default setting at the time of shipment is Training Mode).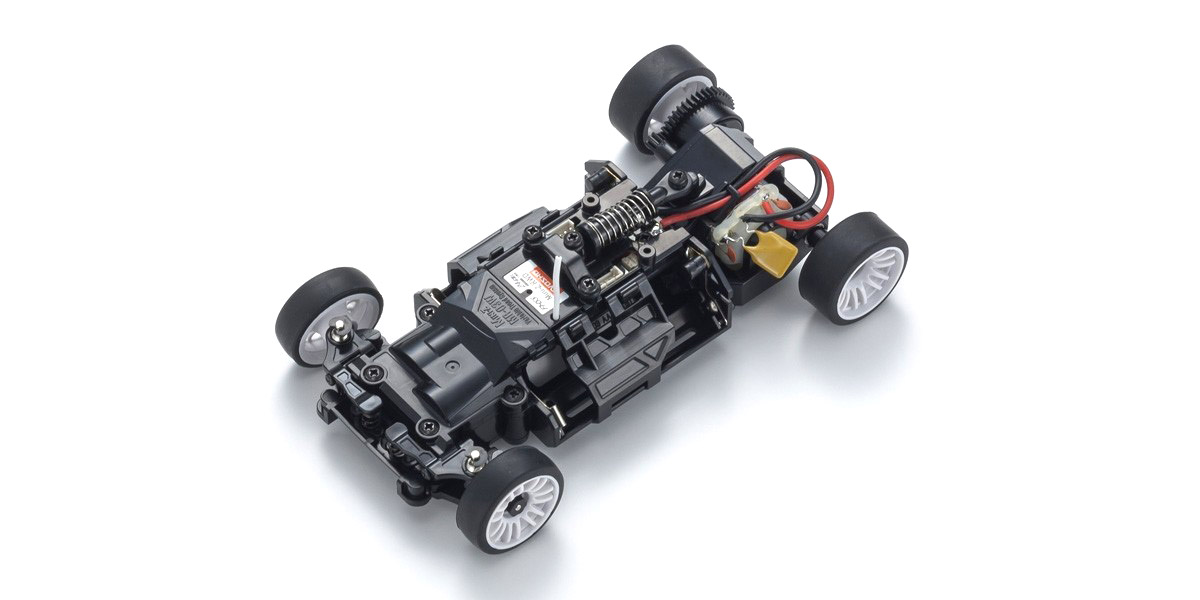 As the chassis is based on the proven MR-03 design, existing parts for the MR-03 and the optional gyro unit (MZW446) can be installed to enhance driving control.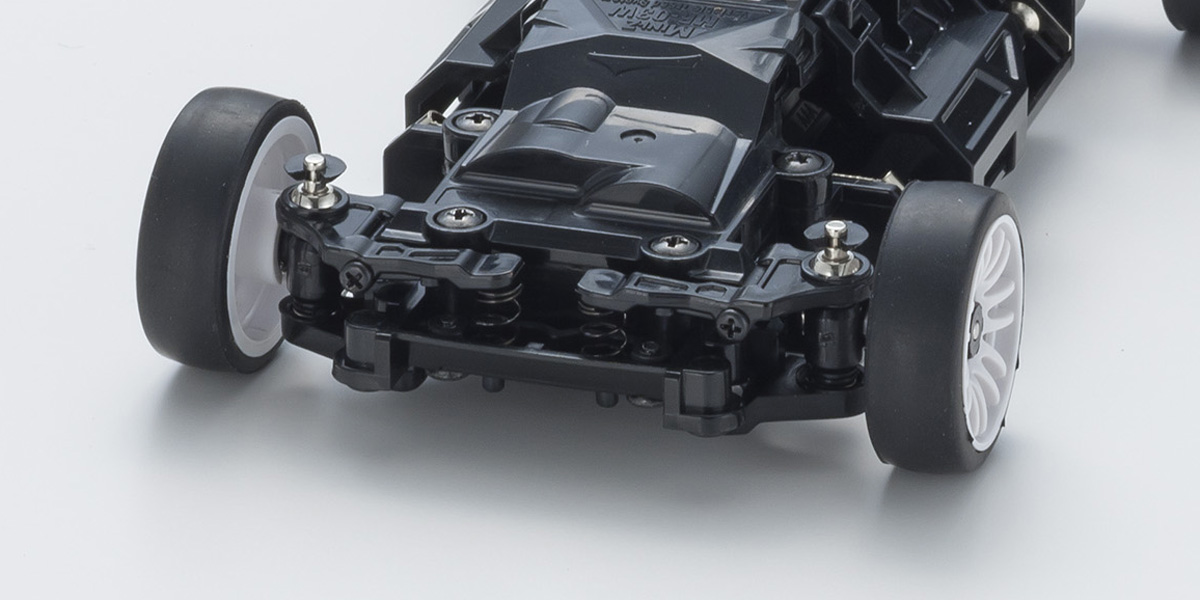 Tread can be set to narrow or wide by changing steering tie rods on front lower and upper plates. Wheelbase can also be changed to suit body style. (**Changing requires parts to be purchased separately).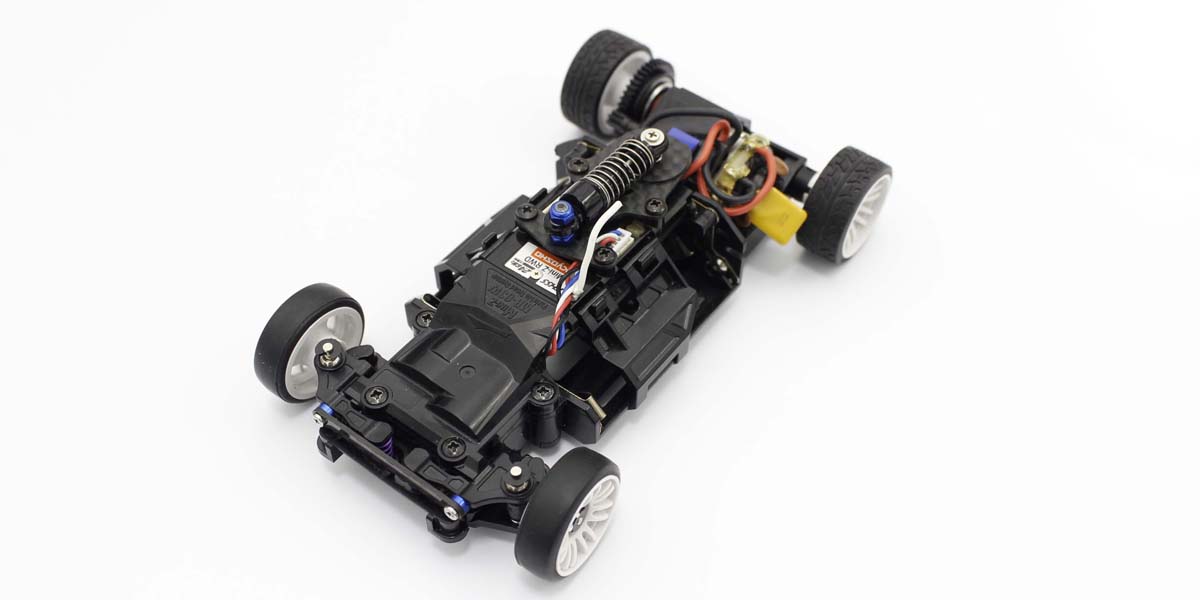 Compatible with huge lineup of optional parts for MR-03 that allows you to improve your machine according to your skill level and budget.
■Length 177.0mm
■Width 76.5mm
■Height 45.0mm
■Wheelbase 98.0mm (LL)
■Tread F:64.5mm R:64.0mm
■Chassis RWD(MR-03)
■Motor Mount MM
■Front Wheel Offset Narrow +1.5mm(for RWD)
■Rear Wheel Offset Wide +2.5mm(for RWD)
■R/C System Syncro KT-531P
<Readyset Contents>
●Factory assembled chassis
●Pre-painted plastic body, complete with markings
●2.4GHz Perfex KT-531P 2.4GHz transmitter
●Front tread adjustment parts set
●Front suspension adjustment spacers
●Pinion gears 6T, 7T, 8T, 9T
●Wheel wrench
●Pinion gear tool
●Spare nuts
●Pairing stick
●Tires, wheels
<Required for Operation>
●AAA-size alkaline batteries x 4 or Ni-MH batteries x 4 for chassis.
●AAA-size alkaline batteries x 4 for transmitter