FIRST Mini-Z Subaru Sambar Kei Truck Blue
Brand: Kyosho
Regular

$55.99
Sale

$55.99

Regular
Unit Price

per
If you want to get started with radio control cars, this is the one!
First Mini-Z is perfect for those who want to start.
First Mini-Z is differentiated from ordinary toy R/C models by focusing on three key features like "real drive mechanism," "mode switch," and "time attack at mode," so that all who control it can enjoy the real thrill of radio control cars.The chassis itself is equipped with front and rear suspension to absorb shocks and rubber tires to grip the road surface, which together with the "New Real Drive Mechanism" with full-functioning front, rear, left and right, promise stable driving. Why not start a fun of R/C with First Mini-Z, which is ideal as your first car or as a step up from toy R/C?
*This item is a Kyosho "Egg" product and is not rebuildable, there are no spare parts available separately.*
Point 1 New Real Drive Mechanism - Experience the joy of driving
New realistic drive mechanism with full-function front/rear/left/right. Turning the steering wheel slightly will make the car turn a little, and turning it a lot will make it turn more. Similarly, pulling the throttle trigger on the controller will allow the car to drive at low speeds and high speeds, allowing the driver to experience the fun of driving.
Point 2 Mode Switching - Two speeds can be switched at the touch of a button.
The controller switch allows one-touch switching between training mode (Low) at 7 km/h and race mode (High) at 10 km/h. Training mode is recommended for slow and deliberate driving and for practice controls. Switch to racing mode and enjoy high-speed driving when ready.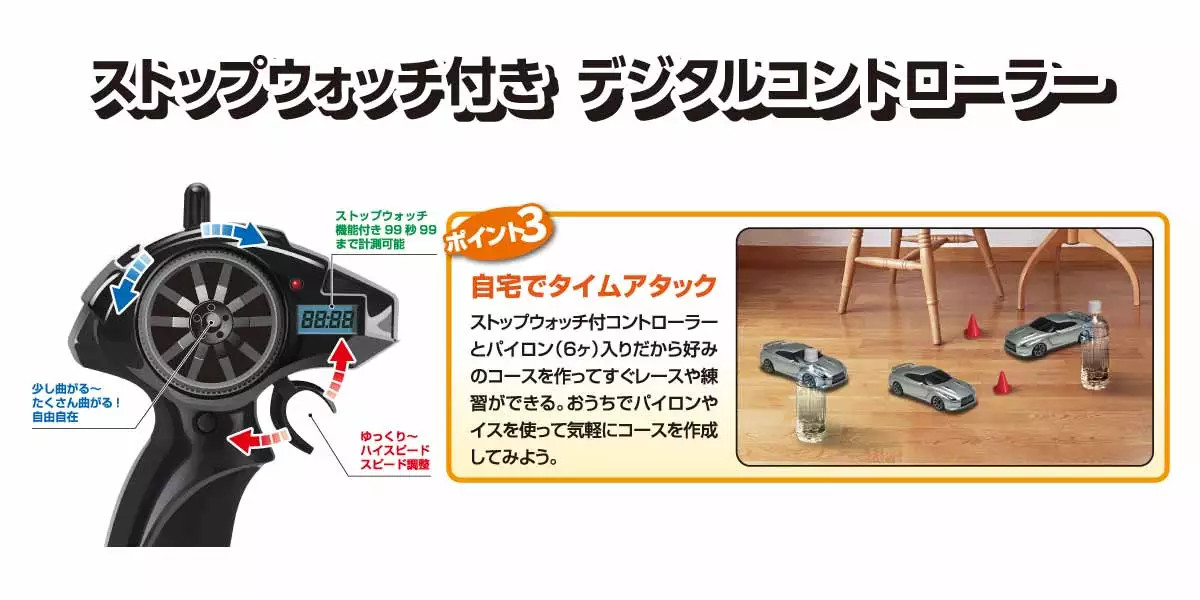 Point 3 Time attack at mode - Digital controller with stopwatch to time your laps
Included is the industry's first controller with a stopwatch function (capable of measuring up to 99.99 seconds). In addition, 6 mini pylons are included in the package, so you can enjoy time attack by creating a track in your house, and also enjoy racing with friends as it uses 2.4GHz radio that allow up to 12 cars to run at the same time.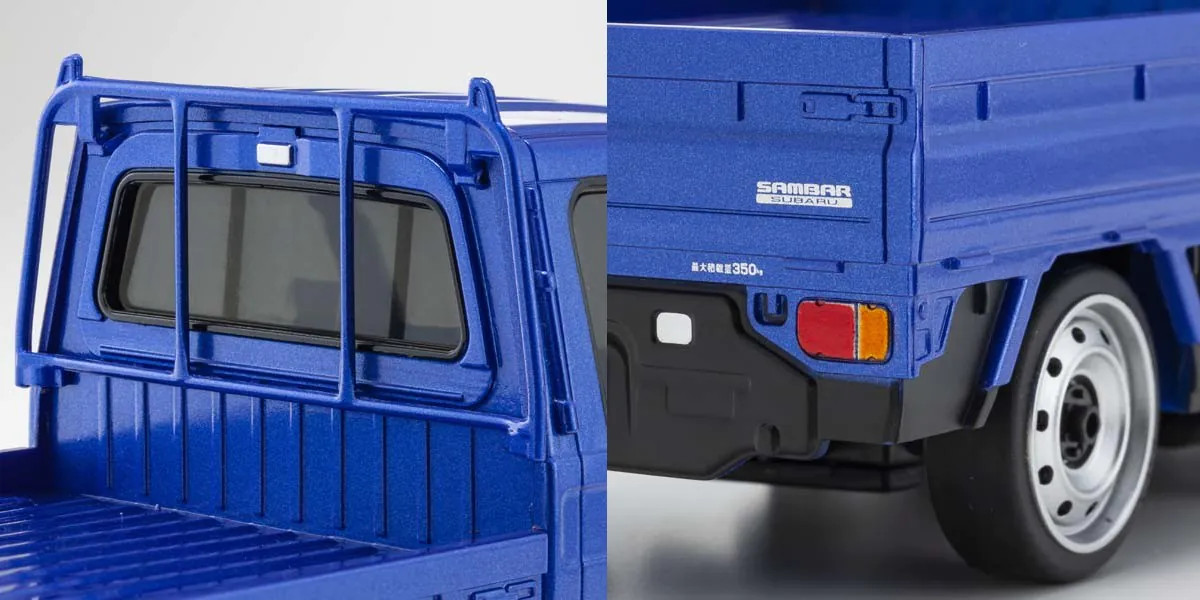 The steel wheels, the "torii" Bars protecting the rear glass, the small SAMBAR logo, and other features of SAMBAR are well reproduced. The workmanship is good to be displayed as well.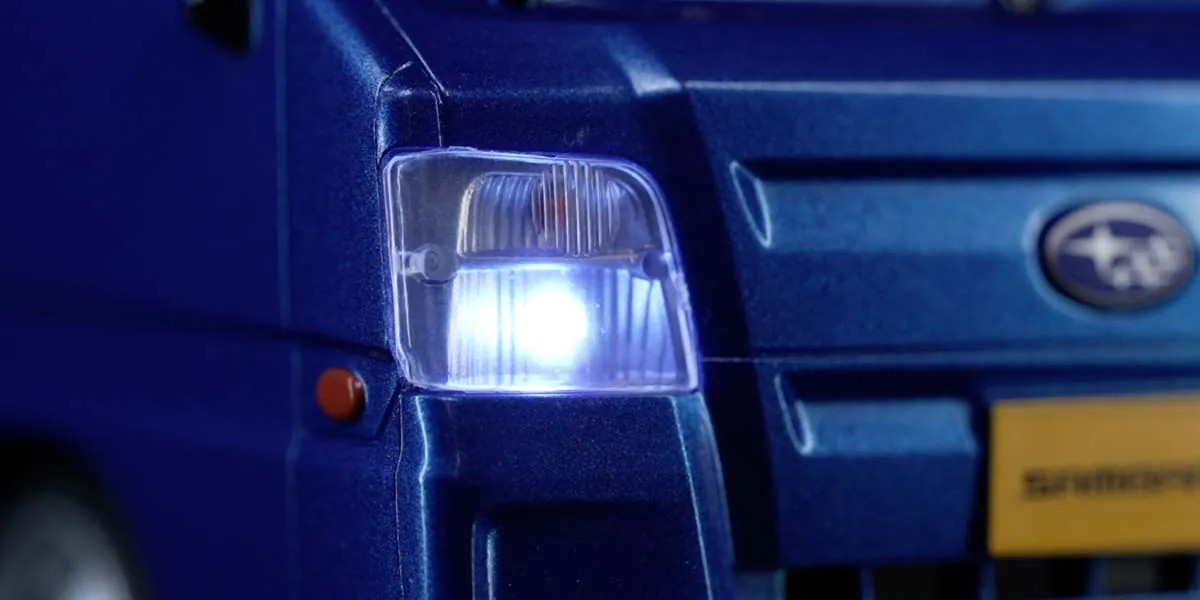 Headlights turn on when driving.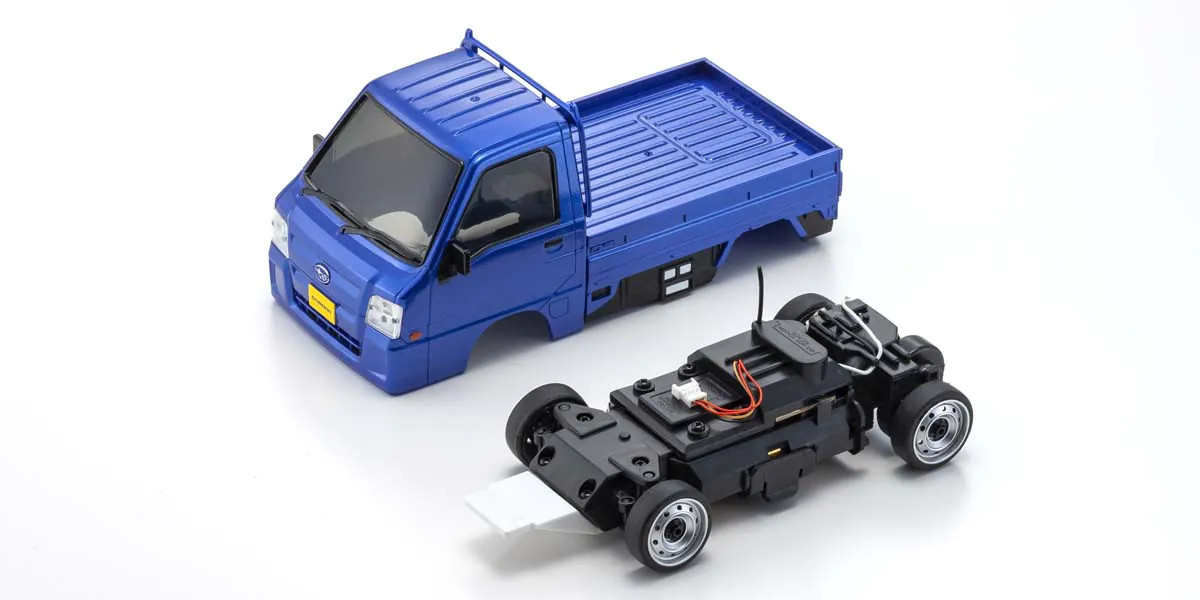 Equipped with a 130 class motor that boasts plenty of speed and power. The front suspension is a single shock spring system that responds to small bumps on the road surface. The rear suspension is a leaf type that uses a resin T-bar. It will give you a stable ride.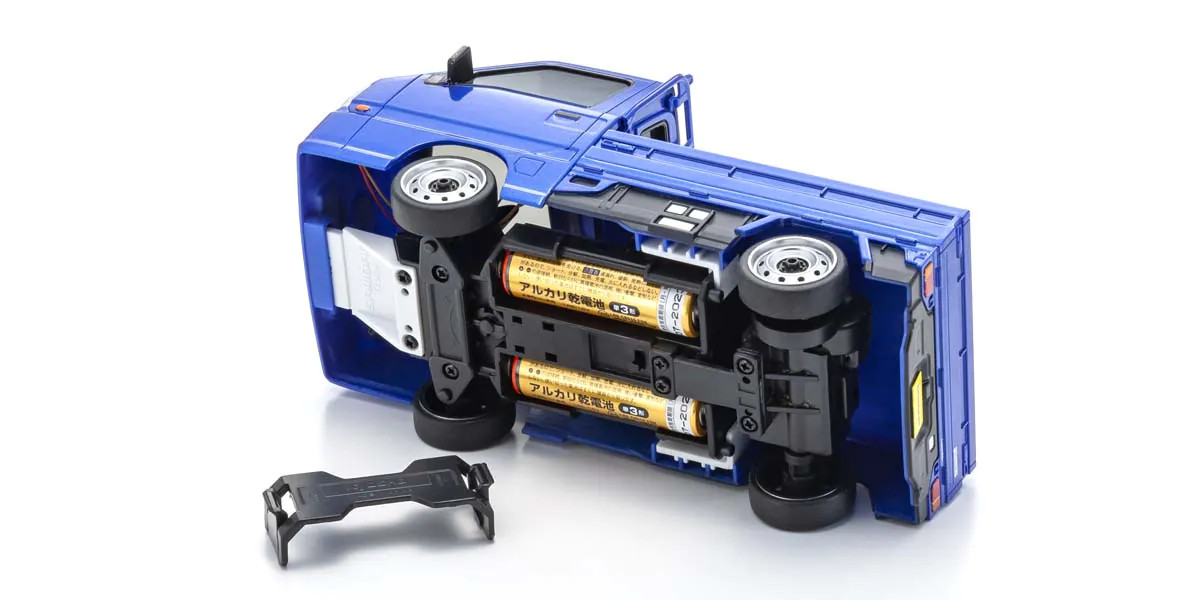 The power source is batteries. Continuous running for about 60 minutes is possible. Just buy 4 AA alkaline batteries separately for the transmitter and chassis, then you can enjoy it immediately.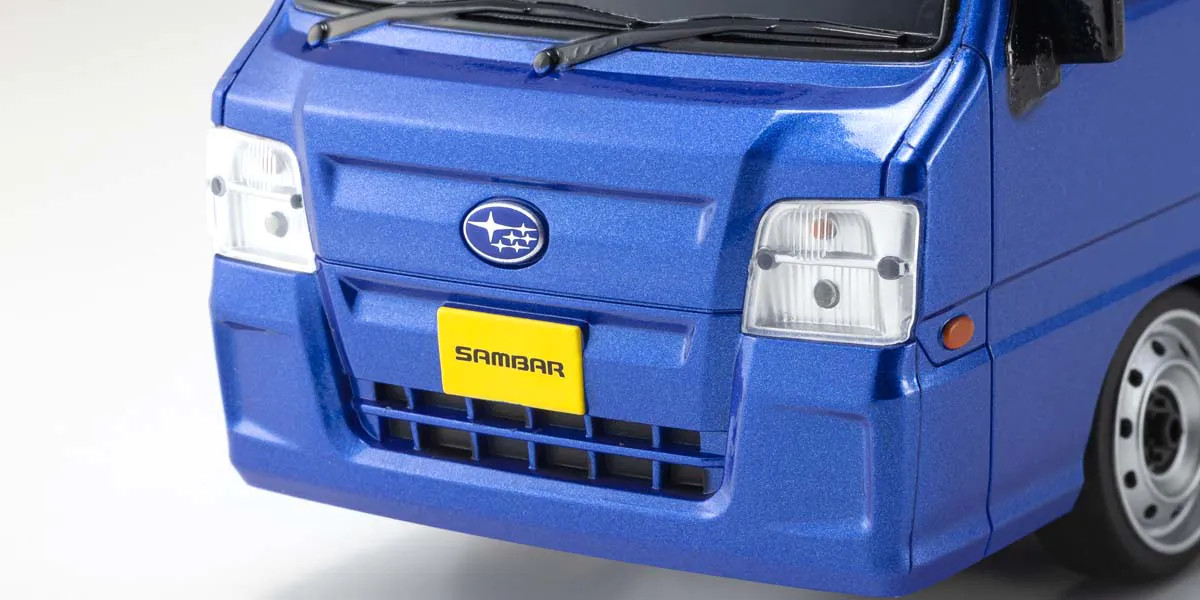 The body is particular about the scale and detail, and the emblem is thoroughly built.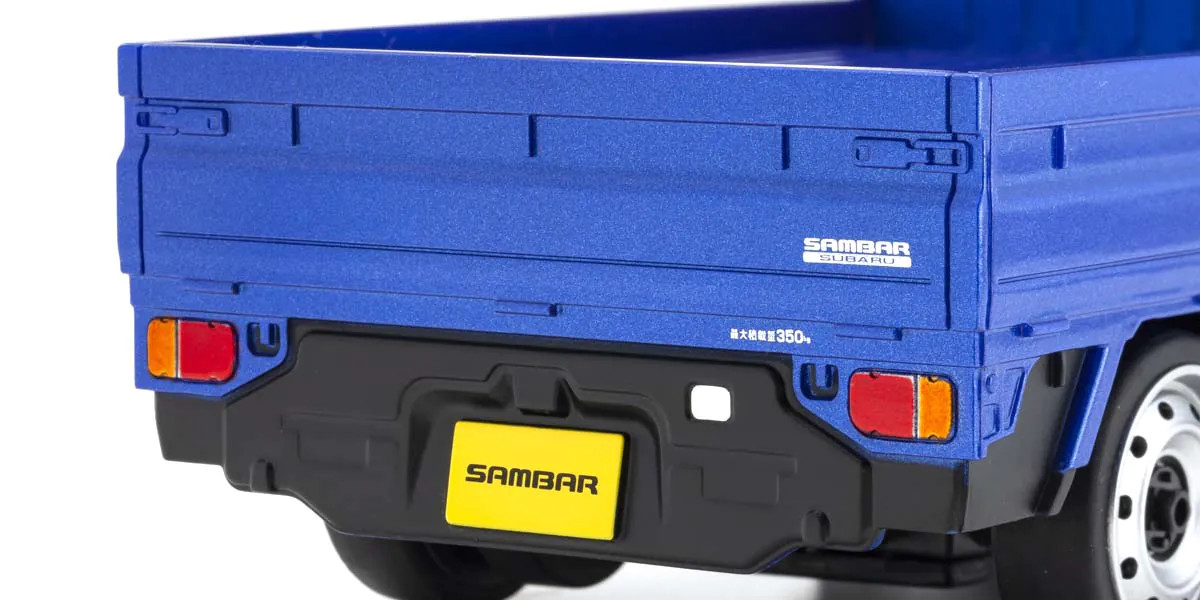 The tailgate and gate lock are also faithfully reproduced.