Electric Powered 4WD FAZER Mk2 FZ02L 2021 Toyota Tundra Wide Body Ver. Inferno
Brand: Kyosho
Regular

$264.99
Sale

$264.99

Regular
Unit Price

per
Widening with Kyosho original over fender

and Equipped with a diffuser on the rear!
A new genre of body not found in the previous FAZER Mk2 series!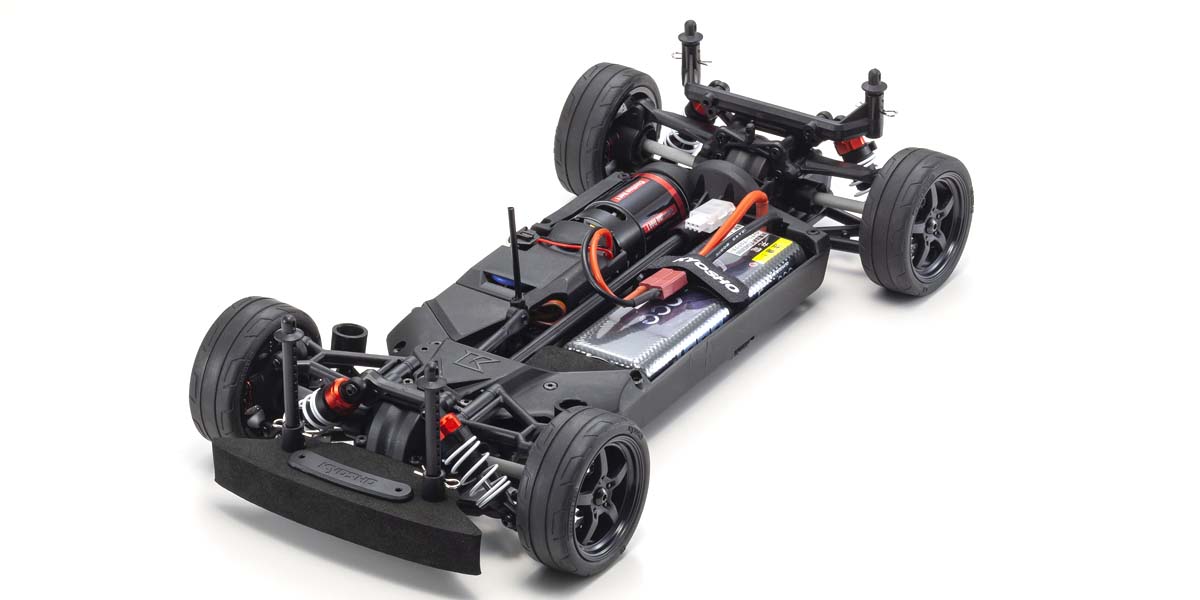 Completely new chassis realizes low center of gravity with its simple, functional design. Featuring an integrated gearbox that optimizes torsional rigidity of the main chassis, the nylon material reduces weight while improving impact resistance. Each key component has been reinforced in this simple design without upper deck.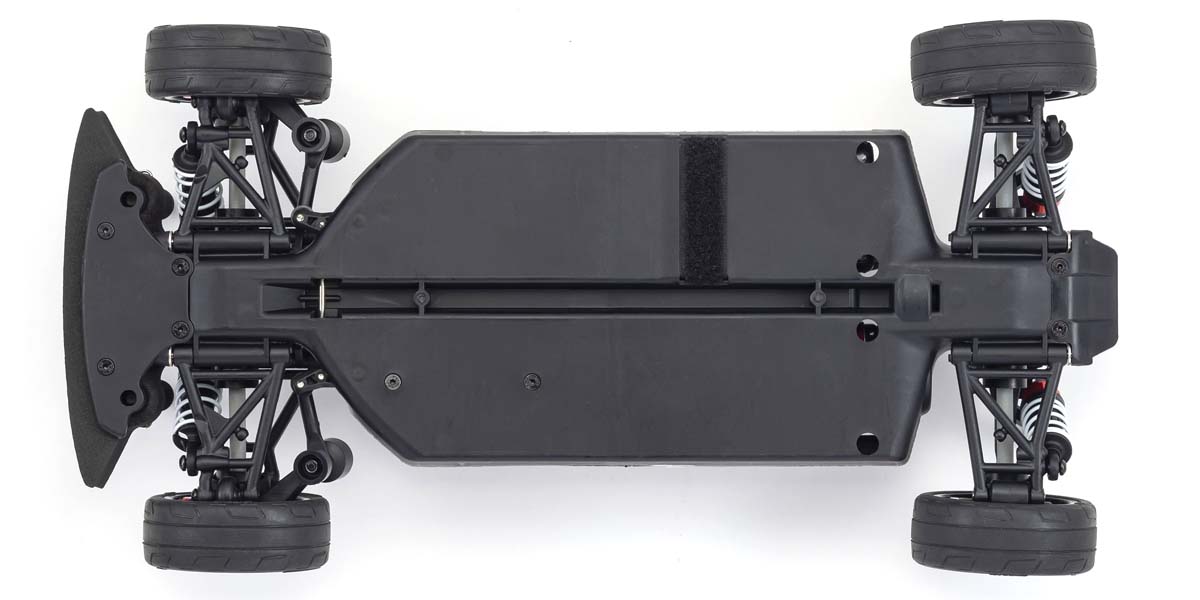 Features a reduced number and variety of screws and parts, and consolidation of frequently used screws into the same size. Most screws are flat head screws that can be removed with a 2.0mm hex wrench for easy disassembly.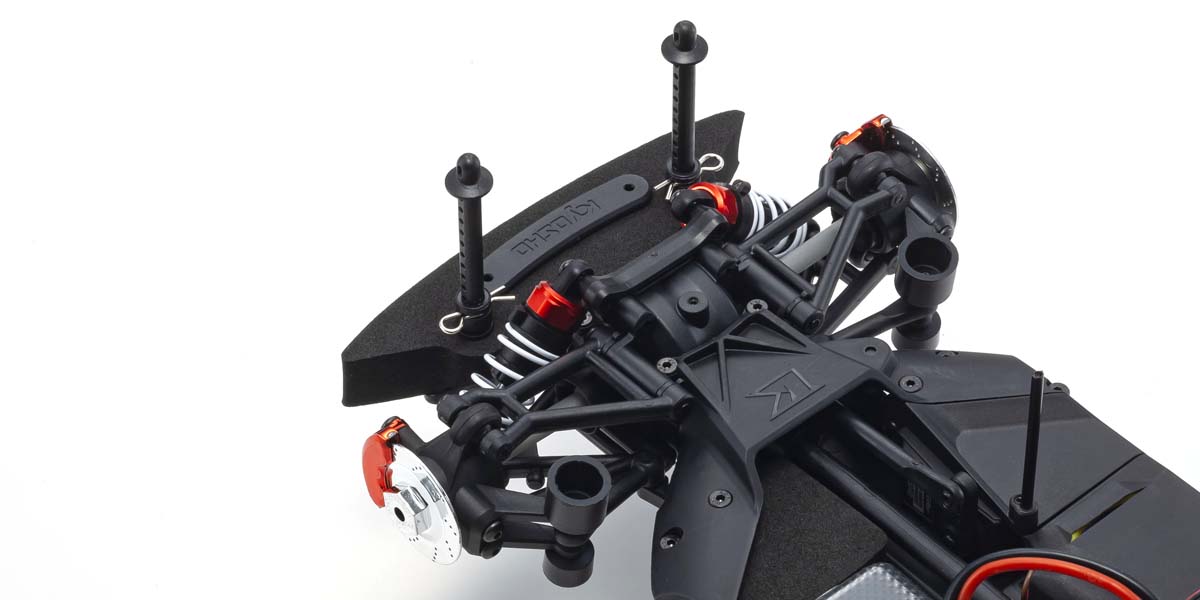 Handling factors such as bump steer and scrub radius are optimized on front suspension. Simple ball-connected steering knuckle promises reliable control movement. Interchangeable on both front and rear left-right hub carriers optimize spare parts utilization and improve maintenance efficiency.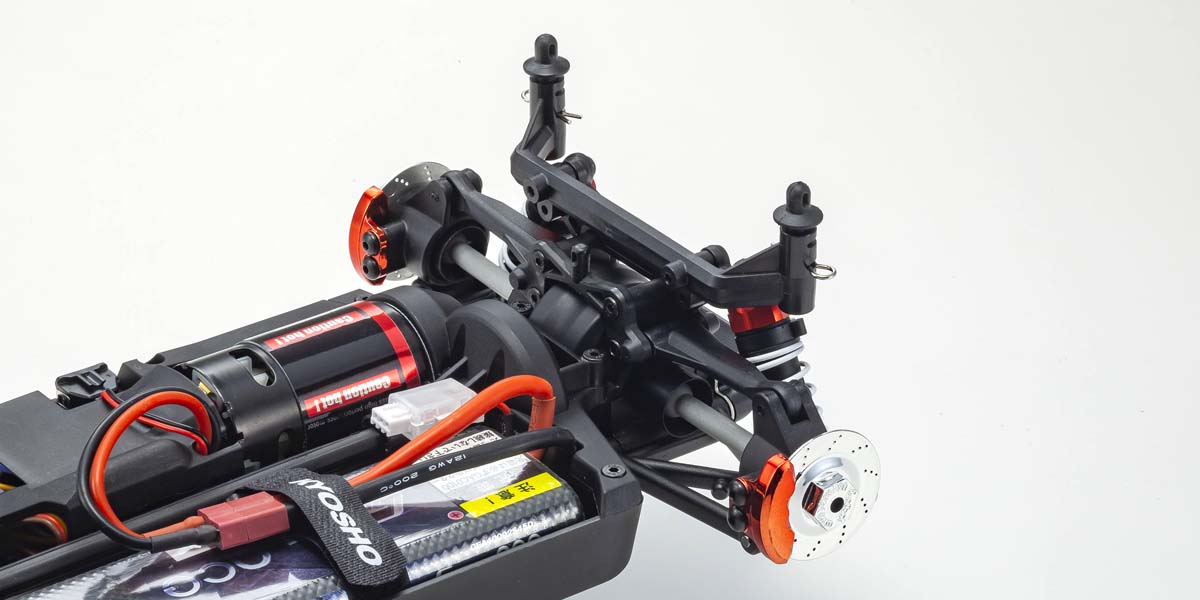 Includes choice of two offset brake disc wheel hubs with dummy calipers (for visual styling) that provide compatibility with 190mm and 200mm body widths.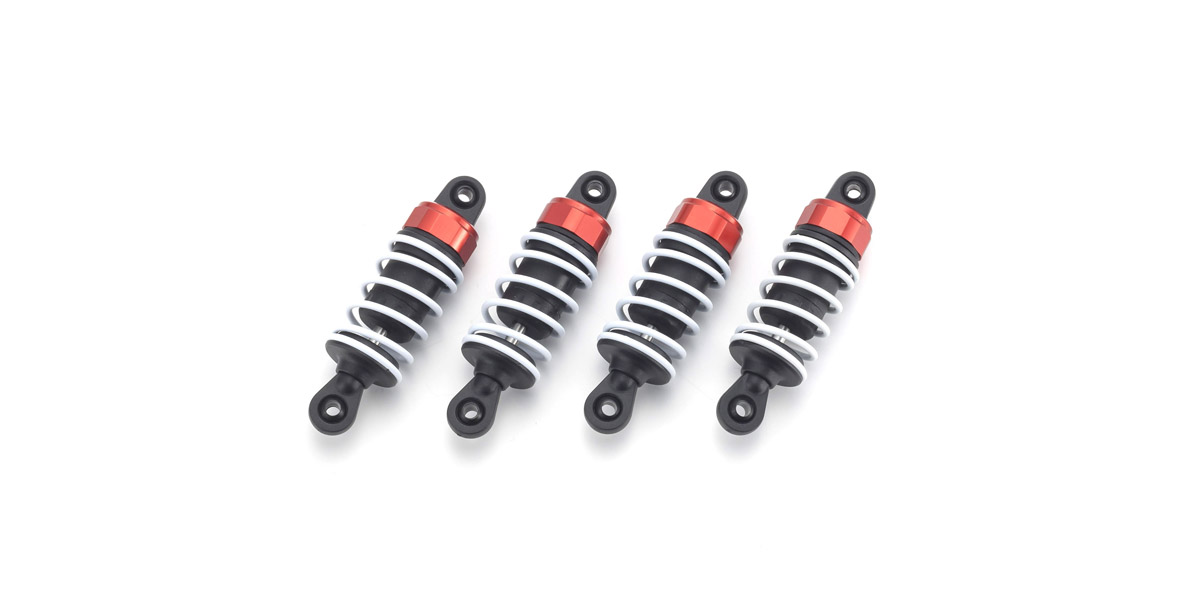 Oil shocks mark an evolutionary step up from previous models Oil shock is newly designed. Optimal front-rear geometry and balance simultaneously delivers both light handling and precise control.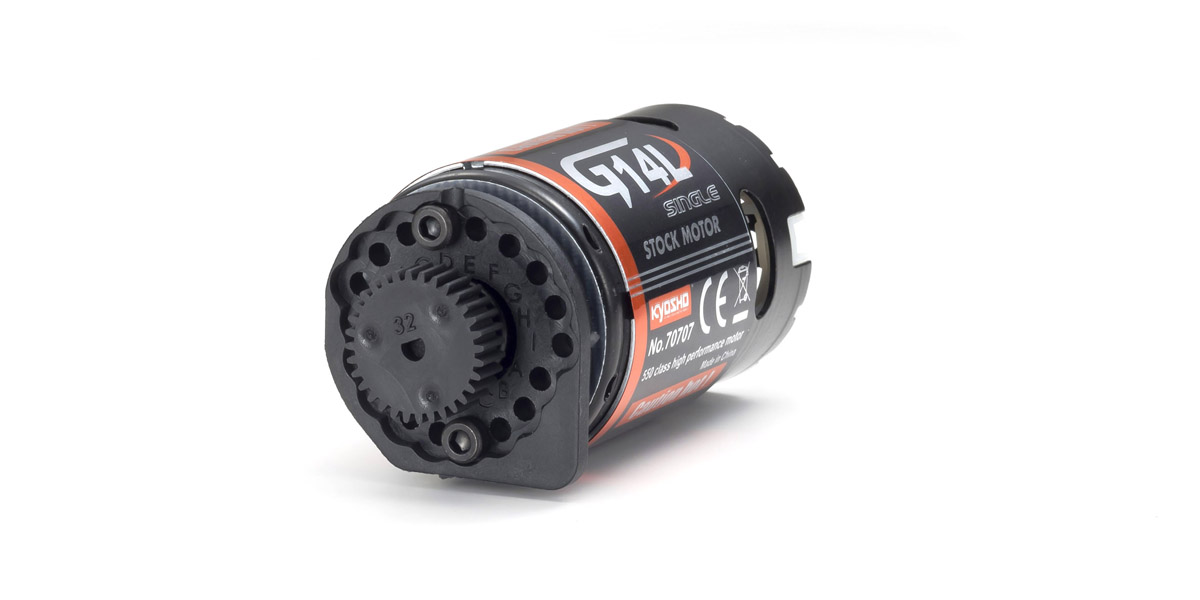 Standard spur and pinion gear setting is 68T and 32T, but 9 pinion gear settings can be used from 29T – 37T to produce a wide range of gear ratio settings. The new fixed gear mesh motor mount has holes for use with each different pinion gears. Just simply mount the motor directly to the hole locations corresponding to the pinion gear. No gear mesh adjustment is necessary.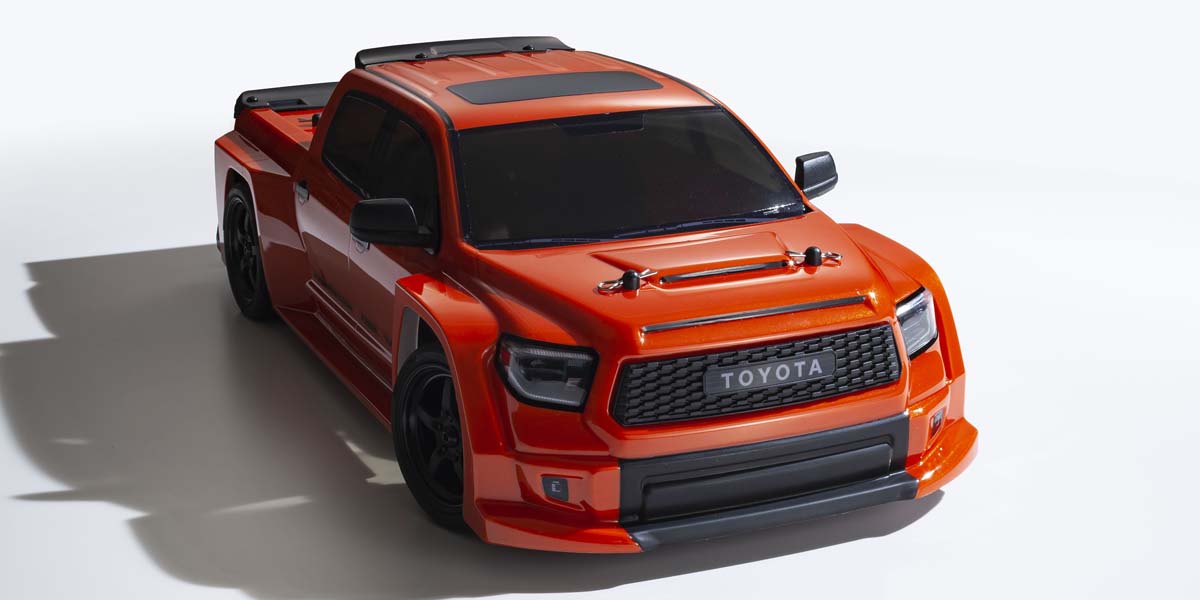 The Tundra is a full-size pickup truck sold by Toyota North America.Bearing the name of Toyota Racing Development (TRD), the off-road champion of the range is the TRD Pro. This model is based on the 2021 Toyota Tundra TRD Pro, further enhanced with an aero device and extra width from Kyosho's original over fender.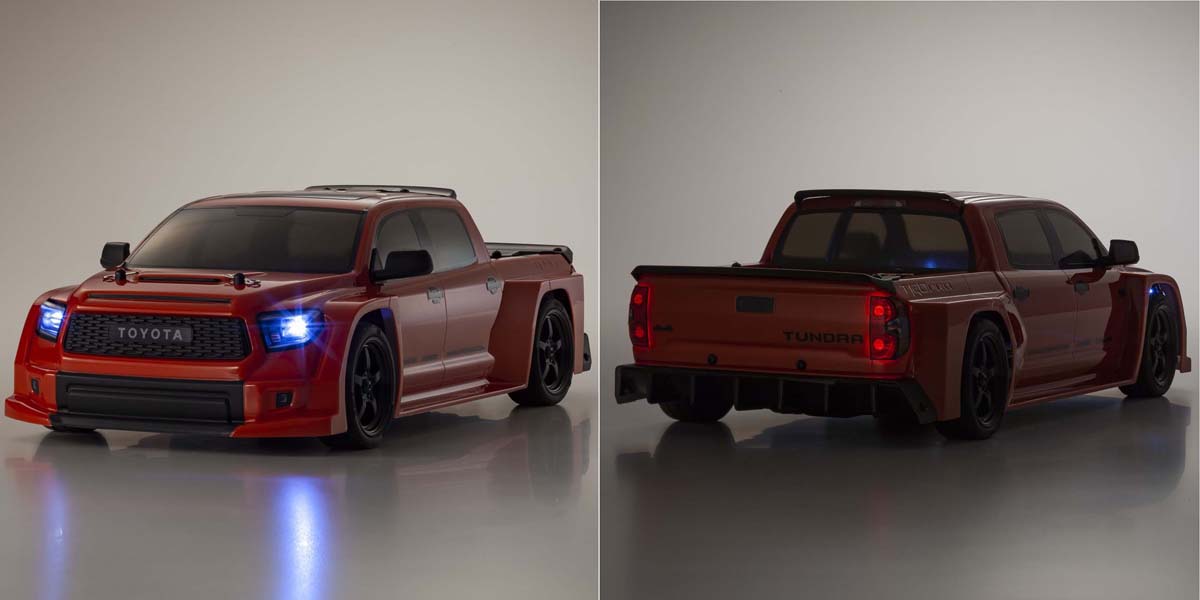 Front and rear light buckets compatible with the separately sold 97054 LED light unit series. By installing the LED light unit, it transforms into a body full of real car feeling.
■Length 452mm
■Width 192mm(* Excluding mirrors)
■Height 135mm
■Chassis Height 8mm(approx.)
■Wheelbase 274mm
■Tread (F/R) 174mm
■Tires (F/R) φ66×25mm
■Gear Ratio 6.54:1
■Weight 1650g (approx.)
■R/C system &; Syncro KT-231P+
■Motor G14L
KIT CONTENT
●Completed chassis with R/C radio installed
●Factory assembled body complete with color scheme
●Syncro KT-231P+ transmitter
●Hexagonal wrench
●Spanner
●Setting change parts
REQUIREMENT TO RUN
●4 x AA batteries for transmitter
●Battery for chassis (recommended: 7.2V Ni-MH battery)
●Charger for battery for chassis
●Tools